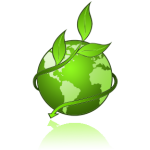 Green Home Advisor is your source for information about home improvements that save energy, reduce your home's
carbon footprint and save you money on your energy bills.
Sustainable Seattle  is a regional sustainability indicator organization: you get what you measure. We work with the community to measure and make progress towards sustainability in our natural, built, economic, social and personal environments.
Transition Seattle is an alliance of organizations and individuals who believe in living within the limits of the earth's resources, with healthier lifestyles, and in resilient, creative, just, and collaborative communities. We believe in everyone's imagination, everyone's passions, everyone's skills and experience
Transition Seattle and SCALLOPS Join Forces  Many different kinds of groups in Seattle are working to build a sustainable city – community councils, business chambers, cultural heritage groups, religious and educational communities, garden clubs, neighborhood arts groups, sustainable community groups – Transition Seattle and SCALLOPS are dedicated to identifying and coordinating efforts of all interested people .
Seattle Tilth is a nationally recognized non-profit educational organization dedicated to inspiring and educating people to garden organically and conserve natural resources.