Hold a Night Out Block Party August 1st
Each year on the first Tuesday in August neighbors on a block participate in Seattle Night Out by holding a block outdoor event.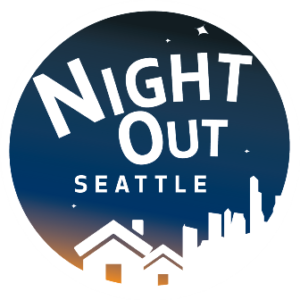 The event is part of the Block Watch program, and helps neighbors get to know each other.  Night Out is a national event promoted in Seattle by Seattle Police Department (SPD) Crime Prevention. It is designed to heighten crime prevention awareness, increase neighborhood support in anti-crime efforts, and unite our communities.
Start your planning early and get neighbors involved. More information about the event, and how to register your event if you so choose, is here at SPD's site.