GCC Special Forum on Homelessness
Greenwood Community Council Special Forum on Homelessness and you're invited.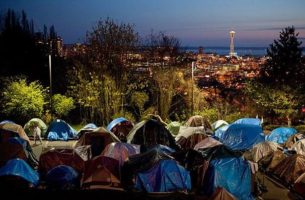 7pm, Wednesday, March 1
Greenwood Senior Center
525 N 85th St.
Hundreds of people are living on the streets in Seattle today, with more arriving all the time. There have been several local meetings on new encampment plans, but this one has a different focus: Who are the homeless, why is homelessness growing, what would one-term solutions look like, and how can communities help?
Our three speakers on the front lines responding:
The Mayor's Director of Homelessness George Scarola
The Executive Director of Aurora Commons Elizabeth Dahl
A representative from Speak Out Seattle!
Mayor Murray wants to increase our property taxes again but does the City really have a viable solution to Homelessness!
Seattle mayor wants property tax increase to raise money for homelessness