Happy New Year from Broadview Neighborhood News!
A little hang-over from 2016. No News is good New! It was a little hard to find good news to start this cold New Year but I did find some. I hope all of you have a Healthy and Prosperous 2017.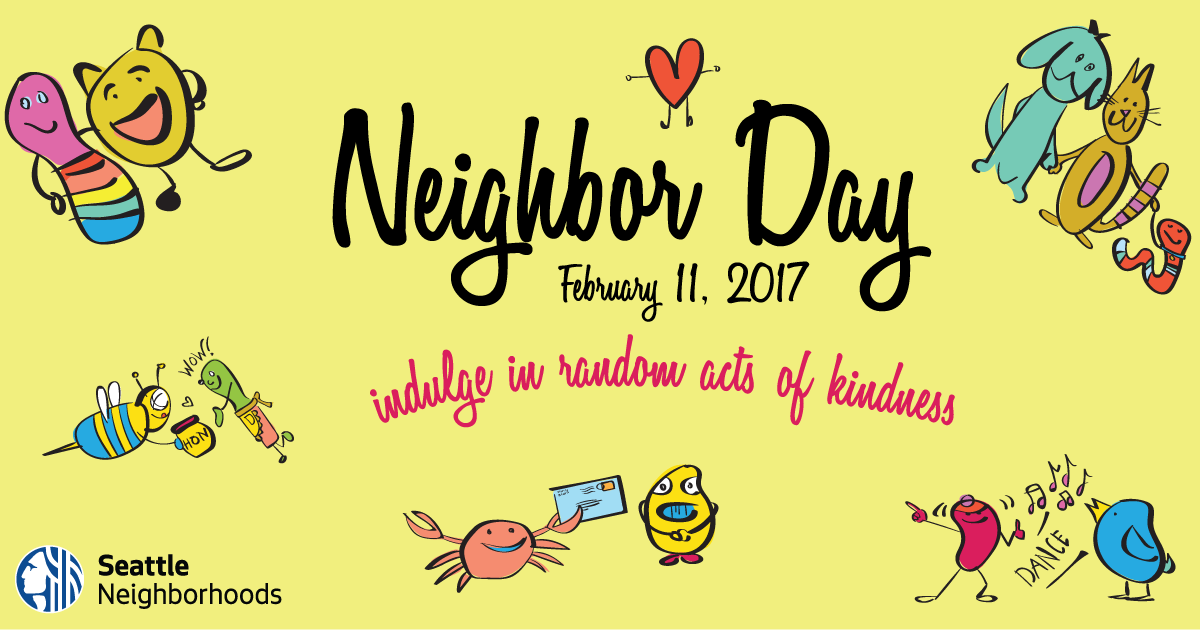 Join us for Seattle's 23rd Annual Neighbor Day on February 11 and help us kick off 2017 with a celebration of kindness and community!
After a challenging 2016 that stirred up divisiveness and bitter debate both nationally and locally, we all need to remind ourselves that our greatest strength comes from one another. When we come together as communities and neighbors to share an experience, to express gratitude, to learn from one another, to support one another in times of need, to get to know each other – this is when we make the truest progress as a society. Here's a link to for the whole article: Neighbor Day
You can thank this cold weather for making Washington's forests healthier in the new year. Forests, and backyard gardens, rely on bouts of cold weather to kill off invasive pests.  State climatologist Nick Bond has one particular bug in mind: the bark beetle. They take advantage of mild conditions, like Washington experienced the past two winters in a row. Bark beetles are responsible for killing millions of trees in the western U.S.
Here's a link to whole article: KUOW post