The Bite of Broadview this Weekend!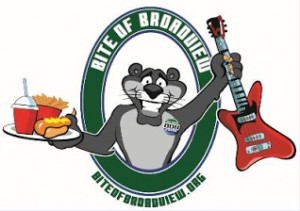 Bite of Broadview
Friday, September 23: 4pm – 10pm
Saturday, September 24: 10am – 10pm
Sunday, September 25: 10am – 4:30pm 
Location: Christ the King Catholic School Grounds 405 North 117th Street, Seattle, WA 98133          
The Bite of Broadview (BoB), is an annual Seattle-based community event that draws thousands from around the entire Puget Sound area. A Christ the King 5th grade reporter chose The Bite of Broadview as her first news story. Please see her excerpt below.
Hello people!
Beginning on Friday, September 23rd is the one and only, once a year….BoB! At this event, there will be awesome rides and delicious food from different cultures. There is Filipino food, Hispanic food, and lots more! Under the pavilion, there will be many different booths selling unique items. In the gym, there is a bouncy house room perfect for the younger crowd. Lastly, there will be a drawing with exclusive prizes. I hope to see you at BOB!
To expand on the story, here are a few more BoB events you won't want to miss:
5K Fun Run – Saturday, September 24th at 9am
Classic Car Show – Saturday, September 24th from 9am – 1pm
Caspar Babypants – Saturday, September 24th from 10:30am – 11:20am
Plus lots more entertainment and many food choices.
Visit the Bite of Broadview website for more information.