CM Juarez Talks With Bitter Lake Residents
On Friday September 9 District 5 Councilmember Debora Juarez walked with residents through part of the Bitter Lake Hub Urban Village.  The visit was arranged by Richard Dyksterhuis, long time activist for improving Bitter Lake safety.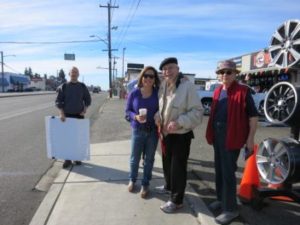 The group started at the Post Office and walked down Aurora to N 143rd St. CM Juarez said that she has requested money in the upcoming Seattle City budget to install sidewalks along Aurora.
Then the tour went past the Bitter Lake Reservoir next to Linden Ave. N.  It has been a goal of residents to put a permanent lid on the reservoir so the fence could be taken down and a green space created.  CM Juarez has requested money for a feasibility study of that option in 2017.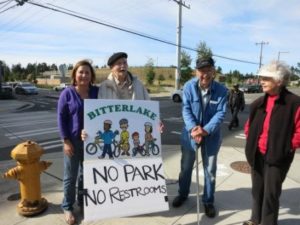 On another topic, CM Juarez urged residents to contact City Council members to support the building of a new Police Precinct building.