Viewlands Elementary Community Build Day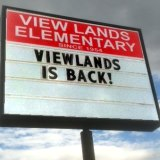 Adult Volunteers Needed, September 17th, Saturday, 8:30am-5pm
A day dedicated to installing the new play equipment under the direction of PlayCreation Landscape Structures & the help of 32 committed community volunteers, covering shifts throughout the day. The Viewlands PTSA Playground Committee asks that you RSVP for this Community Build Day!!! It will help to ensure we have a solid team, to communicate with in preparation and to make the day a true success!!
Prime time volunteers are needed:
8:30am-1pm (Need 16 core volunteers)
9am-1pm (Need 16 volunteers) Creative Kids is providing free childcare for Viewlands "Community Build Volunteers" with children from 9am-1pm that would like to participate.  Please RSVP your children for this free childcare in advance, at 206.291.6902.
1pm-4:30pm (Need 16- volunteers)
3:30pm-5pm (Need 5 volunteers)
If you can help for a different amount of time, we welcome what you can offer, as late as 5pm, for tighten bolts & "clean up" support volunteers!
Please text or call Christel at 206.291.6902 or email viewlandsplayground@gmail.com
the amount of time you can commit, to volunteer on Sept. 17th.
Thank you for your time investment!
Viewlands Elementary PTSA Playground Committee, Seattle Public Schools and Play Creation
Your reply is greatly appreciated at this time, to make a successful community build event!
A link to Playground project 2016:All the hard work that everyone has done so far!