Repaving Greenwood Ave N between 112th and N 136th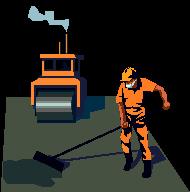 The Seattle Department of Transportation (SDOT) will soon be repaving Greenwood Ave N between N 112th and N 136th streets. Construction is expected to begin sometime in mid to late July and finish in late September or early October, a period of about two and a half months. SDOT's contractor will remove the top several inches of the existing asphalt, make any needed repairs to the road base below, and then repave with new asphalt.
The next asphalt will extend the life of the street, providing a smoother riding experience. The project has already replaced 7 curb ramps, to help those with wheelchairs, walkers, and strollers more easily and safely cross the street. The construction will require some: • lane closures • temporary parking loss • temporary closure of some Metro bus stops • short-term challenges with driveway access (we'll work with impacted property owners and/or tenants to maintain access)
More information at www.seattle.gov/transportation/pave_Greenwood.htm Questions? Please contact paul.elliott@seattle.gov or (206) 684-5321. To request translation of this message, please call (206) 684-5321.