Updates on a neighborhood Project: SafeonThird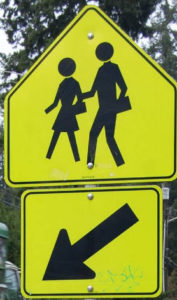 Want a Crosswalk on 130th? What about a stop sign on 3rd and 130th?
SDOT is currently doing a traffic study at this intersection. Right now, there is a camera counting pedestrian crossing at 3rd and 130th. The camera will be up for the next week or so. If people are seen crossing here and driving here it helps show the need.
Safeonthird could also use letters of support from you or your business/school/organization. Send to Brian.Dougherty@seattle.gov and cc safeonthird@gmail.com!
Here is a link to a letter of support from BCC: Letter of Support