Broadview Community Council Meeting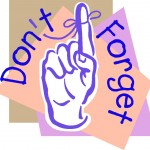 Don't forget our upcoming meeting this coming Tuesday, March 15. It's our kick-off meeting for 2016.
 Priorities for Broadview & Bitter Lake:  Come share ideas with your neighbors to help establish the priorities for Broadview and Bitter Lake.
Re-zoning Linden Avenue N: Learn about the city's plans to move ahead with legislation for rezoning Linden Avenue to be more of an urban village.
Interested in joining the Broadview Community Council Board? We will be taking nominations.  If you haven't already paid your dues for 2016, please bring  payment with you. 
Doors open at 6:30
Meeting starts 7:00 to 8:30
Luther Memorial Lutheran Church 13047 Greenwood Ave N.