IRS/Treasury Inspector General Scam
This is a copy of a post on from Dianne Newsom on Nextdoor. I also added at the bottom what an email scam looks like from my email box.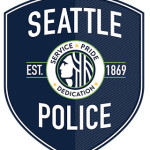 Dianne Newsom from Seattle Police Department
The Seattle Police Department is aware of the IRS/Treasury Inspector General scam. An impersonator claims to be with the IRS or the Treasury Inspector General's Office and states that there is an issue with previous years taxes. The caller goes on to advise there will be a lawsuit filed against you or say that you are subject to immediate arrest, if you don't pay X-amount immediately, etc. They may ask for money to be wired or paid with some type of prepaid card. This is a known scam. Do not give out any information or any money to anyone claiming to be with any government or law enforcement agency asking for money to be paid over the phone, especially when you have no reason to suspect you owe money. If the IRS or any government entity needs to inform you of a debt, it will be by mail. Even if you receive a letter before the call, as some call receivers have, the main point is that money would not be asked to be paid over the phone by means of a wire or prepaid cards. If you have received this scam phone call but did NOT provide any information or send money but would like to report this scam and associated number please contact the respective institution; information below. If you have sent money to the scammers or provided sensitive information such as a social security number or birthdate then you may file a police report by calling 206-625-5011.
To report scam to the IRS: phishing@irs.gov
To report scam to the Treasury Inspector General for Tax Administration: 1800-366-4484
To check if you do owe taxes call the IRS at 1800-829-1040