Safe on Third put together a survey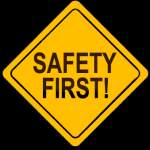 From our neighbor Sean, that is working on 3rd Ave improvements.
Safe on Third put together a survey to apply for a pedestrian/traffic safety project along 3rd Ave NW for the next round of 2016-2017 NPSF grants. The focus here is only on what people would like to see along 3rd Ave, from 125th up to 145th. I will submit an application in early February. https://www.surveymonkey.com/r/D8PWCTK
If you have a Facebook page here is the link to www.facebook.com/safeonthird/
Thank you, Sean, for working on 3rd. It took me 20 seconds to fill out your survey.