145th Street Multimodal Corridor Study
The second open house for the 145th Street Multimodal Corridor Study was held on Wednesday, September 30.  Approximately 200 people attended.  At this open house, City of Shoreline staff shared general information about the study and the project team introduced draft study concepts.  Open house attendees participated in an exercise which will be used to help inform the outcome. The eventual goal of this study will be to recommend a preferred study concept to Shoreline council and stakeholders.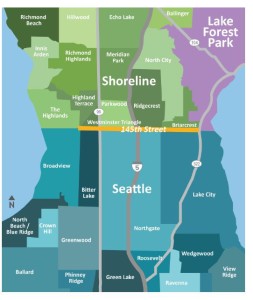 The open house display boards and a video of the presentation are available for viewing.  The slide show presentation is best explained as viewed with commentary in the video.