Upcoming Plant Sale Events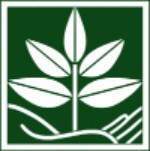 Northwest Horticultural Society
ANNUAL FALL PLANT SALE
FRIDAY, SEPTEMBER 11, 2015, 9-3
Center for Urban Horticulture 3501 NE 41st
These are just a few of the 2015 GROWERS
Blue Frog Nursery:Perennials, groundcovers and shrubs.
Botanica: Uncommon and underused perennials.
Bouquet Banque Nursery: Hardy cyclamen, epimediums, woodland plants, and collectables.
Celestial Dream Gardens: Perennials and shrubs, both "tried and true" and "rare and few".
Chimacum Woods: Species rhododendrons.
Fancy Fronds: Temperate ferns, Victorian cultivars, desert ferns, and some other choice plant selections.
Far Reaches Farm: Unusual perennials and bulbs, drifting into a few woodies and alpines.
Foliage Gardens: Ferns, both hardy natives and related plants.
Foxglove Greenhouses: Tropicals and both hard-to-find and mainstay perennials.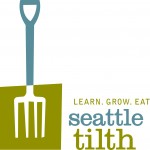 Seattle Tilth and Tilth Producers of Washington Host Annual Harvest Fair
Saturday, September 12, 10 a.m.-4 p.m. at Meridian Park ,4649 Sunnyside Ave. N.
After a summer of record-breaking drought and extreme wildfires, fresh food has never been more precious. Seattle Tilth teams up with Tilth Producers of Washington to co-produce Harvest Fair, inviting you to participate in fun harvest activities in the city. Take an hour or a day to appreciate locally grown organic food at the height of harvest season and support local farmers!
Join in urban farm fun: press cider from local apples, enjoy tasty locally grown food, snuggle a goat or chicken, make an herb crown, listen to live music and join the parade complete with a marching band. Organic farm stands will be overflowing with fresh organic produce and this year you can enjoy local organic beer, wine and cider at our new organic beer garden. Harvest Fair is a great place to shop for native and edible plants, garden supplies and sustainable goods. You can also learn cooking and gardening tips at our demonstration tent — or bring goods to trade at the barter organized by Backyard Barter. Harvest Fair kicks off Washington Organic Week.
Seattle Tilth's Executive Director Andrea Platt Dwyer, explaining the partnership between the two hosting organizations, says, "Harvest Fair began almost thirty years ago as a venue for organic farmers to sell their wares directly to people living in Seattle. This year, we're delighted to be co-producing the event with our sister organization, Tilth Producers, which strengthens the connection even further between those who grow the food and those who eat the food."
Activities include:
Cooking and gardening demonstrations
Live music
Local food trucks and tents
Cider pressing
Organic beer garden (new!)
DIY herb crowns
Urban farm animals
Organic farmers market and sustainable vendors
Kids parade with marching band (noon)
Barter organized by Backyard Barter (1-3 p.m.)
Kids crafts