Mayor Murray is coming to Greenwood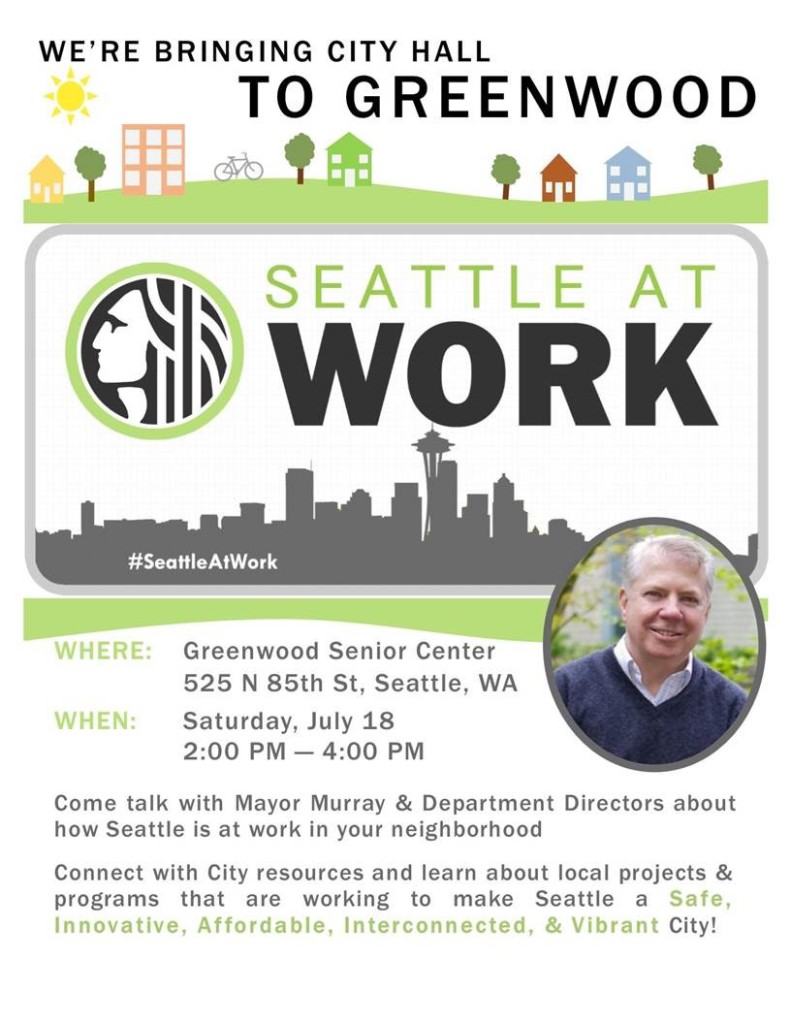 Here's a great opportunity to talk with the Mayor and Department Directors about how the City of Seattle works in the Greenwood area.  The Mayor and Department Directors are planning Seattle at Work visits to other neighborhoods throughout the year.
Thanks to being able to work with community partners in the area, our Department of Information Technology has been able to support 10 community sites with public internet access and training in the area. The North Seattle Boys & Girls Club, The Greater Seattle Bureau of Fearless Ideas, and the United Indians of All Tribes Foundation Labateyah Youth Home have been able to help support digital equity with our Technology Matching Fund grants.