SPU Meeting in Broadview last Week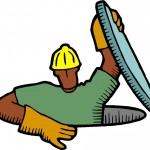 Over 100 people attended the Broadview Sewer and Drainage Improvements open house last Thursday. Thank you to everyone that participated and submitted comments – Seattle Public Utilities values your input as we prepare to select a preferred alternative by the end of this year.
If you were not able to attend the open house or would like to provide additional comments, you can review the latest project materials and submit comments through our online survey. Please submit your comments by 5 pm on Friday, June 12th.
Thank you,
Broadview Sewer and Drainage Improvement Project