Blight of Aurora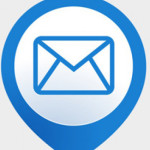 This is an email from a concerned neighbor that I thought I would share with his permission. Aurora affects all of us.  Thank you Richard for your voice and the many hours fighting for improvements in our neighborhood.
Dear Director Scott Kubly,
Aurora Avenue, State Highway 99, The Blue Star Memorial Highway, has had very few sidewalk or Boulevard improvements from North 110th to North 145th Streets.
The section from North 110th to 145th is aligned with the Bitter Lake Hub Urban Village. It is central to vehicular movement to the tax revenues of sales and property taxes on the Big Box stores of:
Home Depot, Loews, Sam's Club, Albertson's, K Mart, and many other drive to, purchase, and drive away businesses.
The development of the portion of Aurora 137th to 145th with budgeted money was to have begun in 2009.
This venture was blocked by legal action. Objections must be overcome.
We are all a part of the larger scheme of human movement on this major, memorialized, Washington State Highway.
We need to be properly, Modern Metropolitan Emerald City "complete street", connected to Downtown.
The Tunnel is less than 2 miles in length. North Aurora Avenue is 8 miles long from Battery Street to the City of Seattle limits.
The 2 miles from North 105th to North 145th are dangerous for everyone; impossible for the intrepid pedestrians and little dogs.
Please get us high on the list, soon, for the proposed projects within the 9 years of the Transportation Levy.
Additionally, the City of Seattle could increase goodwill with the City of Shoreline, which is transforming Aurora, from North 145th Street to North 205th Street, into a Boulevard of beauty with DEDICATED Rapid Transit Bus Lanes.
We need to do our part.
With Warmest Regards,
A would be happy Boulevardier
Bitter Lake Hub Urban Center
Richard
Scott Kubly is the Director of SDOT. You can email Scott at: scott.kubly@seattle.gov