The Broadview Garden Club wishes you a Peaceful New Year
Broadview Garden Club invites you to join us for an evening with garden designer and author, Jessi Bloom: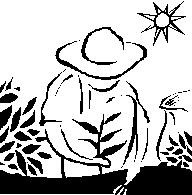 Mindful Gardens: Finding Zen & peace in your garden
 7 p.m.   Thursday, January 8, 2015
Luther Memorial Lutheran Church
13047 Greenwood Ave N. Seattle, WA 98177
Jessi Bloom is a Puget Sound native, an award-winning ecological landscape designer, professional horticulturalist, and certified arborist. She and her family practice sustainability as a way of life.  She is lead designer and owner of N.W. Bloom—EcoLogical Landscapes, which prides itself as one of the first landscape companies that has never used pesticides. She has just been featured in a new episode of the PBS series "Growing a Greener World" about modern homesteading.  She spends much of her time teaching, consulting, and speaking nationwide in addition to designing landscapes. She has been recognized by the American Horticultural Society; her work featured in Pacific Horticulturemagazine and Sunset magazine and she is a regular speaker at the NW Flower & Garden Show.  Jessi and her family, including two boys, chickens and a handful of animals live on a small farm north of Seattle.  You can follow her blog at: http://www.nwbloom.com/.
Come start your new year with fresh ideas to inspire you in the garden!
This is event is free to the public.