Damage to Salmon to Sound Trail at Carkeek Park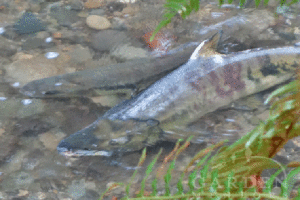 Have you ever seen the salmon along the Salmon to Sound Trail at Carkeek Park?
For the next few weeks you can watch adult salmon returning to the creeks where they will spawn and complete their life cycle. Next February and March you can also witness thousands of baby salmon being released from the Imprint Pond where they will travel to the ocean to mature.
The Salmon to Sound Trail offers visitors the unique opportunity to witness the salmon life cycle in a major metropolitan area. Many schools use the trail as an outdoor education site for an up-close experience of stream and forest ecology.
Unfortunately, trees along the trail were cut last summer to improve safety, but falling logs and branches damaged Venema creek. Venema Creek is an integral part of the Salmon to Sound Trail where adult salmon will spawn and baby salmon are released. Damage to the creek is preventing visitors from fully witnessing the salmon life cycle. It is also affecting salmon counting and may be detrimental to salmon habitat.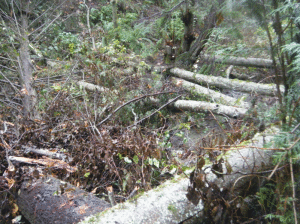 Carkeek Park lets visitors witness the beauty of nature and educates people about the importance of protecting our environment. Let's take care of this wonderful feature of our neighborhood.
Article courtesy of Spencer Fisco