Bite of Broadview Sept. 26, 27 28
The Bite of Broadview will happen again on September 26, 27 and 28.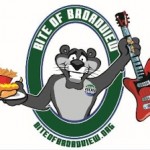 The Bite of Broadview, commonly called "BOB", is an annual Seattle-based community event that draws thousands from around the entire Puget Sound area.
The Bite of Broadview is held at Christ the King on 117th and Phinney Ave N. After 37 years as a local Fall Festival, the event in 2010 chose a new focus and a new name—the Bite of Broadview—or BOB!  More information is available
here
.
BOB offers a weekend filled with mouth-watering food and entertainment—including carnival rides, live music, a beer and wine garden, marketplace booths, a kids' zone, a car show, a 5k fun run, and more!
If you're hungry for fun and lively entertainment … or are just hungry … plan on coming to BOB!