Christ the King Student Art On Display at SAM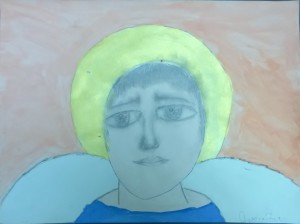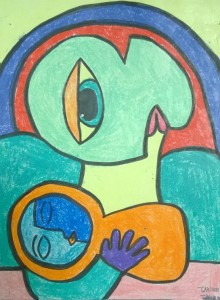 Year after year, Christ the King Catholic School – located in the heart of Broadview – enters student artwork in juried art shows throughout the Seattle area. Time and time again, the students receive awards and honors for their exceptional work led by visual arts teacher, Mrs. Jan Rowe. This year, Charlie Tan took 2nd place and Tate Nelson took 3rd place for Sacred Art in the Archbishop Murphy High School Juried Art Show. Their art will be on display at the Seattle Art Museum from Sept. 10th through October 7th. In the 2014 Catholic Daughters of America Education Contest, Oliver Lane took 2nd place locally and Jersey Patterson took 3rd place locally in Division I. In the same contest, Preston Durr took 3rd place locally and Virginia Patterson took 1st place locally and placed 3rd in the state for their artwork in Division II. Congratulations CKS students for your excellence in art!
Christ the King Catholic School offers challenging core academic curriculum, K-8th grade Spanish instruction, music education, dramatic arts, PE, and an award-winning visual arts program. CKS is a small school that cherishes ­­­it's community. CKS has limited enrollment opportunities for the 2014-2015 school year. You can contact the admission office at 206-859-5109 to schedule a tour or to learn more about the academic programs.
Christ the King Catholic School
415 North 117th Street
Seattle, WA  98133