Community Emergency Response Team (CERT) Training Available
The Seattle Office of Emergency Management is taking applications for the Winter/Spring CERT Training Course.
About CERT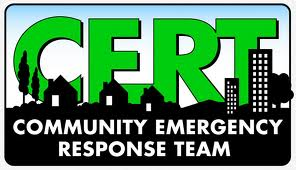 Following a major disaster, emergency services that people have come to rely on will be overwhelmed and unable to meet the increased demand.  The Community Emergency Response Team (CERT) Training is a series of courses that are intended to prepare people to take action in the immediate aftermath of a disaster.  The training is a combination of skills based classes that will teach participants about Fire Suppression, Utility Control, Light Search and Rescue and Disaster First Aid, in addition to basic tenants of Emergency Preparedness and Emergency Response.
Because CERT training is designed so each class builds on the previous one, it is important that participants be available to attend all of the classes.  The schedule for the upcoming CERT class is as follows:
Saturday,             March 22, 2014                 8:30 AM – 4:30 PM
Saturday              March 29, 2014                 8:30 AM – 4:30 PM
Saturday              April 5, 2014                      8:30 AM – 4:30 PM
Classes will be held at Seattle Central Community College.  We are trying a new format, so unlike previous classes we will be doing three full days (with ½ for lunch) and no evening classes.  Our goal to ensure CERT graduates are geographically distributed across the city. If you are interested attending CERT training please fill out the attached application and return it to SNAP@seattle.gov or FAX it to 206-684-5998 by Wednesday, February 25, 2014.  Those selected for the class will be notified no later than Friday, March 7, 2014.  We will establish a waiting list that will be used ONLY for this class.  To learn more about the CERT program you can visit their website at http://www.citizencorps.gov/cert/about.shtm.  If you have any difficulty viewing or completing this form please email SNAP@seattle.gov.
Please send questions or comments to mailto:eocsnap-request@talk2.seattle.gov | Privacy Policy Seattle Office of Emergency Management | 105 5th Avenue South, Suite 300 | Seattle | WA | 98104