Celebrate Neighbor Appreciation Day on February 8th
The Department of Neighborhoods again is sponsoring Neighbor Appreciation Day on Saturday February 8.  Here in  Broadview we have lots of nice neighbors to celebrate.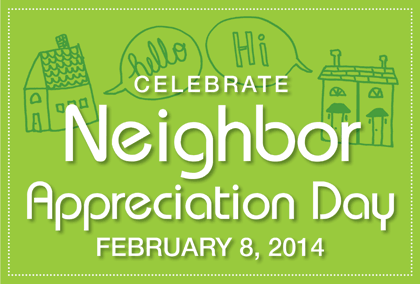 Groups, businesses, and  residents across Seattle come together the week of February 8 to celebrate this  great day!
Here are some ways for you to be  a part of Neighbor Appreciation Day:
Join the hundreds of community members across our city in celebration of what makes Seattle great – our neighbors!