North Seattle Boys & Girls Club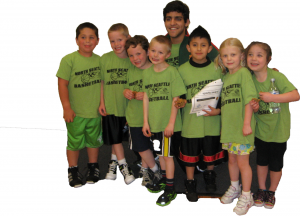 Boys and Girls Club Baskteball League!! K – 3rd!!
Come join us for some athletic fun! We are starting our K-1st (coed) and our 2nd & 3rd Grade basketball league. The league is designed to encourage youth to engage in a fun and safe environment to learn a new sport or improve on their current skills! Each member will receive a t-shirt and certificate. Practice/Games days will be Mondays& Wednesdays for 2-3rd and on Tuesdays for K-1st. Practices and games will be 45min. anywhere from 5-7:00p.m. We are always looking for volunteer coaches! League begins October 22nd and games begin the week of Nov. 5th.
Cost: $40 for the season with a membership! (We do offer scholarships)
When:  Oct.22nd-Dec.12th
Where:  North Seattle Boys&Girls Club
 8635 Fremont Ave. N
 Seattle, WA 98103
Sponsor a team: for $150 and get your company's name on the t-shirts, website and all printed materials!