Events at Broadview Library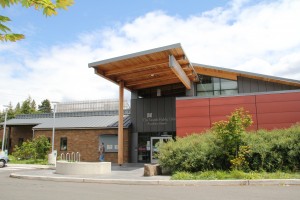 Two upcoming free events for next week at the Broadview Library:
 "We've Gotta Be Clean"  6:00 p.m. Thursday October 11th
Make your own basic cleaners for your home with safe ingredients you probably already have.  Offered in partnership with the Washington Toxics Coalition.
"Putting Together a Disaster Kit"     10:30 a.m. Saturday, October 13th
Part of our Urban Self-reliance Program Series
Learn how to put together your own disaster supply kit during this interactive workshop.  Having the right mix of emergency essentials after any disaster can help you stay safe and self-sufficient.  What's the "best practice" recommendation on where to store supplies?   Is it better to buy a kit or make one?   How much is really enough?
Are there ways to economize during these tight times?  Learn the  answers to these questions and more during this show and tell workshop presented in partnership with the Seattle Office of Emergency Management.
Stop by the library and pick up our brochure and see our whole series, presented at various branches, including
"Can You Eat Your Lawn?", "Edible Mushrooms", "Going Solar in Seattle".
Submitted by Irene Haines, Adult Services Librarian,
Broadview Library