The talk around Broadview this summer…..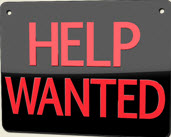 The Broadview Community Council Board recently met. The discussion was around subjects/ topics for future meetings, particularly how to get more residents involved in their community and how to get needed projects done in our community.  This has been a big question for a long time.
 Sadly, Dale Johnson, a long time board member is stepping down in January.  He will not be doing our news letter after the first of the year. Yikes!  We are talking about our neighborhood newsletter.   This is a big deal as not everyone reads this blog. Dale also followed-up with a list of tasks that he will be passing on. We will need an army of 10 to get this stuff done.   I might also add that currently nobody on the Broadview Community Council Board wants to take on the newsletter; none of us have the time.  We are already busy doing other council related tasks.  Help!
We just recently added a link to the front page of the blog on the left side to make it easier to join Broadview Community Council.  When you join and give us your e-mail address we can email out important notices related to Broadview. You'll need to sign up. Hopefully this will be a tool in place of the news letter.  The good news is Dale will continue to help with the blog.  He will still be a part of our community in several different ways.  Thank you Dale for all the work you have done to make our community a better place.
If you have any news or events related to Broadview please let us know. You can email us at: sgeorge@broadviewseattle.org