Back To School for Neighbors & Friends in Broadview
The people at Ida Culver House are holding an event "From Broadview Elementary School to Ida Culver House Broadview."  Following is their announcement.
On Thursday, August 9th from  4pm – 7pm, Ida Culver House Broadview, which sits on the former grounds  of Broadview Elementary School, at 12505 Greenwood Avenue North, Seattle 98133, hosts a celebratory Open House. The  celebration brings together Broadview Elementary School graduates and faculty, the residents of Ida Culver House Broadview, and the broader community.  Attendees can enjoy a journey down memory lane with a Broadview Elementary School exhibition, complimentary refreshments and live entertainment.
"Ida  Culver House Broadview is one of those wonderful places that ignite pleasant memories for so many," says Ida Culver House Broadview Associate Executive Director, Marilee Messing. "We could not think of a better time to invite our neighbors back to the grounds of the original school campus for a celebration with former classmates, teachers and friends – many of whom are residents of Ida Culver House."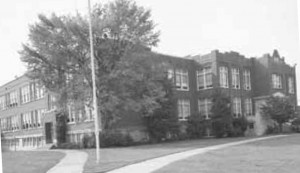 Ida  Culver House is more than a focal point of the Broadview neighborhood; it was, and still is, a destination for learning.  Today, residents benefit from ongoing lecture series, rich programming, and affiliations with the Seattle Education Auxiliary and the University of Washington School of Nursing.
The Open House at Ida Culver House Broadview is part of parent company, Era Living's 25th Anniversary celebration. Era  Living communities are Aljoya Mercer Island, Aljoya Thornton Place, Ida  Culver House Broadview, Ida Culver House Ravenna, The Gardens at Town Square, The Lakeshore, University House Issaquah and University House Wallingford.
Complimentary reservations can be made at (206) 361-1989 and directions are online at http://www.eraliving.com/communities/broadview.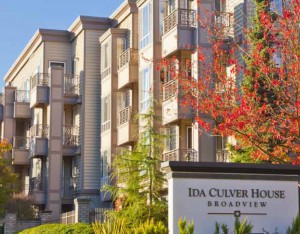 Ida  Culver House Broadview offers a warm, vibrant lifestyle, a vast array of amenities, and exceptional Independent Living, Assisted Living, Memory Care, and Skilled Nursing – all on one campus.