Broadview Garden Club News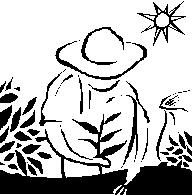 We are starting up our new year September 13th
Interested in joining in?
We meet at 7:00 the second Thursday of the month with guest speakers. Monthly meeting run Sept thru June with occasional events in the summer.  This year our meeting will be at Luther Memorial Lutheran Church in the Fireside room, 13047 Greenwood Ave. N.  Membership is limited to 25 so act soon!
Topics run from Horticultural Myths to Plants for shady gardens.
Our club was est. in1951 and our mission:
To encourage the interests of the members in better and beautiful gardens.
To aid in protection of native trees, plants, flowers, and birds.
To encourage civic planting.
To study in all aspects the fine arts of gardening through fellowship and cooperation.
 To inspire and promote good friendship between members of the club.
Membership dues are $15.00 a year. If you are interested in joining or have questions please feel free to call or email:
President of Broadview Garden Club
Susan George 206.285.2532
Have fun at your Block Party tonight!