Get ready for Spring …. Seattle Tilth is coming to Broadview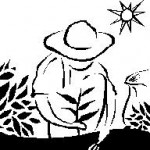 Broadview Community Council and the Broadview Garden Club invite you and your friends to kick off the gardening season on this first day of Spring with an interactive presentation from Laura Matter, Program Coordinator of the Garden Hotline at Seattle Tilth. Topics we'll cover:
Building healthy soil
Natural pest and weed control
Natural lawn care
Easy composting at home
Growing food in small city spaces
Savvy selection of landscape services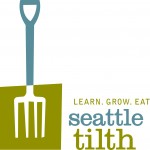 Bring your garden questions and get help from a practicing horticulturist with 30 years of experience! Laura Matter studied Landscape Horticulture at South Seattle Community College and has a B.A. in Botany from the University of Washington.  She currently provides landscape consultations and garden tutoring, specializing in native plantings, wildlife habitat and edible gardens.
Seattle Tilth inspires and educates people to garden organically, conserve natural resources, and support local food systems in order to cultivate a healthy urban environment and community.
We will also have a drawing for Maritime Northwest Garden Guide Book.
Luther Memorial Church
13047 Greenwood Ave. N
 Tuesday, March 20, 7:00 PM
(Meet and Greet at 6:30 PM)