Broadview Neighbors, looking for fun activities to get through these winter days?
Looking for some new activities while waiting for our warmer days? I recently stopped by a new book store  Book Larder.  It opened last October and is located in the upper Fremont area.   What a great book store!  As big book chain stores close one wonders how a new small book store will do in this economy. I think they have found a great niche.  Book Larder offers a wide, carefully selected collection of new, collectible and imported cookbooks. This store is just the thing for Seattle food lovers.  As you know, we in Seattle use good food to deal with our long and dark winters. In addition to books, the store offers author events, cooking classes, demonstrations and other food related discussions. On the day you visit give yourself some extra time, you might have picked a day when they are offering tea and cookies. Book Larder is located at: 4252 Fremont Ave N, 206-397-4211 and link to website:www.booklarder.com  Check out upcoming events.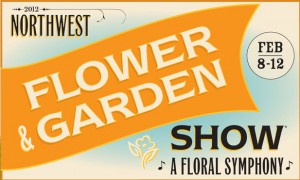 Another fun event this month is the NW Flower and Garden Show. It has always been a great winter break for me while I wait to get into my garden.  This year they are making it easier to attend classes.  Check out their website for great speakers. Also Swanson's Nursery is offering   "Early Bird" tickets now on sale up to February 7th.
 We are always looking for new places and events to share with our community. If you have one  to share email me at : sgeorge@broadviewseattle.org  and if you have pictures even better.