Happy New Year Future Broadview/ Bitter Lake P-Patchers!
We're capturing the momentum of the new year with a meeting to design the shed for the future Bitter Lake P-Patch. 
 Date:  Thursday, January 12  Time: 6:30-7:45 pm
Place: Broadview Library (12755 Greenwood Ave N, Seattle, 98133,  206-684-7519)
The final conceptual design of the P-Patch includes a two-level shed that is accessible from two sides so that everyone in the garden can use it.  It will have storage space that opens onto the lower level where the raised wheelchair accessible beds will be and will also open onto the level above closer to the other plots in the garden.
We need to get the details of the design figured out so it can be accommodated in the overall plans to construct the new play area and garden.   Landscape architect, Daniel Winterbottom will be there to help us with the design and to start to think through the build process.   All who are interested in this detailed design work are welcome!   Please spread the word.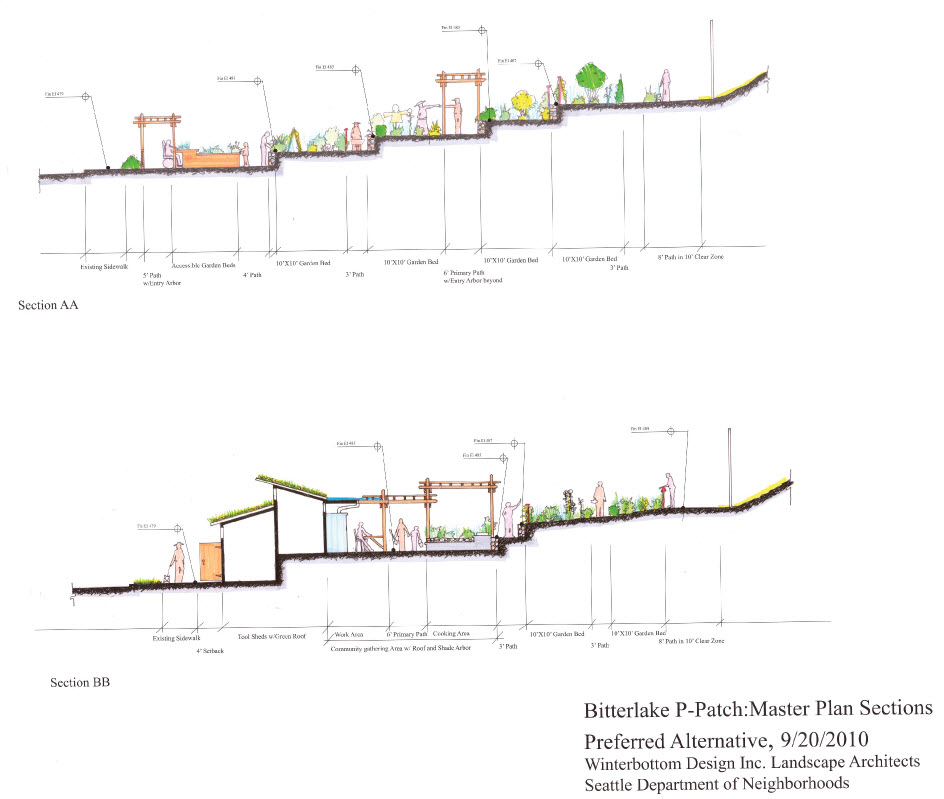 Please contact me with any questions at laura.raymond@seattle.gov or 206-615-1787
Thanks, Laura Raymond 
P-Patch Community Gardening Program | Seattle Department of Neighborhoods
ph 206 615 1787 |  fax 206 233 5142