Meet the Candidates Sept. 8 at Haller Lake Community Club
Haller Lake Community Club is sponsoring a meet the candidates forum on September 8 at 7 PM.  The club is at 12579 Densmore Ave N.   Come at 7 pm for refreshments and a chance to meet informally with the candidates.  At this point, seven City Council Candidates have replied that they are coming and one school board candidate too.   Shawn MacPherson will serve as Moderator for the evening's program which will begin at 7:30.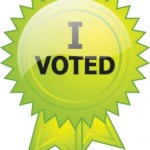 All  the candidates will make a three minute opening statement and then answer questions from the crowd.  They will also be given time for a short closing statement at the end.   At the 2009 candidates forum many Broadview residents were in attendance.  This is a good opportunity to hear the candidates in person.