Bitterlake P-Patch Update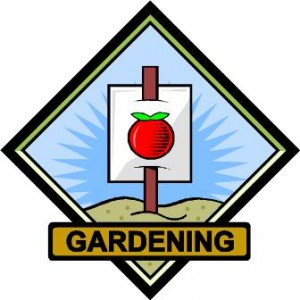 Hi P-Patchers and Gardeners in the Broadview nieghborhood:
 We won, for the second year in a row, our entry in the novelty/community class in the Greenwood SeaFair Parade held July 27th.  Our theme was BIG GREEN THUMBS UP FOR PLANET P-PATCH.  Thank Lee Hewitt for all her brilliant and very hard work.  The purpose of our entry is to raise awareness of our start-up p-patch.  Pictures are at:
 https://picasaweb.google.com/jimbobrewer/RecentlyUpdated?authuser=0&authkey=Gv1sRgCJXRk-i6l9j6uwE&feat=directlink
 Now for the status of the P-Patch:
A related project, The community-proposed Opportunity Fund Parks Improvements were selected for funding by Parks.  That project is moving forward.  The improvements include a play area on the east side of our Bitterlake P-Patch.  This requires redesign of a portion of our beds next to the play area.
There are opportunities to gain some amenities that will benefit the P-Patch final design if we work with the Bitterlake Reservoir Park Improvements to coordinate design and construction of the P-Patch with the other improvements.  We need this since previously estimated costs to build some of the elements of the P-Patch would require serious fund raising.
If we wait and do construction for both projects together, we can combine the play area and p-patch water system connections and excavation costs.  This should REDUCE COSTS.
The Construction Committee agrees this is the most practical solution even though it delays installing the p-patch.
DELAY UNTIL EARLY NEXT YEAR final approval of the p-patch landscape design and start construction.  We are waiting for the design and approval of the PLAY AREA then we can finalize our landscape design.
WHAT WE CAN DO NOW:  Attend community design meetings for the Bitter Lake Reservoir Enhancements to give voice to our P-Patch Needs and interest.  Community meetings to gather neighborhood input into the play area and plaza improvements are underway now.  The next meeting will be in September.  Check for updates at:  http://www.seattle.gov/parks/projects/bitter_lake_reservoir/enhancement.htm
P-PATCH MONTHLY MEETINGS ON HOLD until we are ready to move forward.  Look for future emails.
PLANT SALE in September to raise funds.  If we go forward with this we will ask for help.  Any time will go to improving your position in getting a p-patch.  This is a long list.
Have a great summer,
 Nancy Edmondson
206-364-1779
For the Construction Committee