Let's get Broadview on the Chicken Coop & Urban Farm Tour!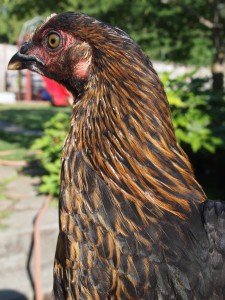 Do you have a friend or neighbor that loves to garden or has a great chicken coop?  Let's get Broadview on the  map tour.
News from the Seattle Tilth's
Did you know that Seattle has become known as a national hot spot for chickens and urban farms? See for yourself!
This is your chance to visit folks who are keeping chickens and creating "urban farms" right here in the city of Seattle. On July 9, you can take a look at how people are incorporating animals and food production into their home landscape.
In this self-guided tour in neighborhoods throughout Seattle, you will see simple chicken coops built in an afternoon and elaborate set-ups that took weeks of planning and building. See how exactly how chickens, goats, ducks and honey bees live together with people in an urban environment.
Interested in showing off your coop and urban farm?
Become a host!  We are looking for hosts to add to the tour with interesting coop designs, varied chicken breeds, goat, duck, bee, and rabbit raising, and more sustainable, urban farming aspects that fascinate and intrigue.  Download  Host Application on Seattle Tilth's website, and return it to chrisiberle@seattletilth.org by Friday, May 27, with 3-5 photos of your coop and urban farm.