Piper's Creek Watershed-Broadview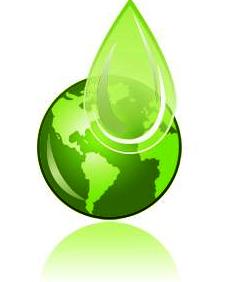 Join in and learn about aquatic habitats. 
Seattle Watershed Forum set for evening of Wednesday, June 8
This year's program explores question of "how do we make it happen?"
SEATTLE —Would you like to join the effort to improve and protect Seattle's waters and aquatic habitat? Come to the 2011 Seattle Watersheds Forum — June 8 from 6–8:30 p.m. at REI in South Lake Union — and be inspired by community leaders representing neighborhoods, businesses, non-profits and government.
 The theme of this year's Watershed Forum is Partnerships in Action, and a pair of panels will explore the overarching question of "how do we make it happen?" One panel will discuss building partnerships for neighborhood scale projects; and the other will explore more personalized approaches to rainwater management — such as rain gardens, cisterns and other techniques to let the rain soak in.
 Lisa Stiffler, an award-winning environmental reporter and a journalism fellow with Seattle's Sightline Institute, will be the moderator for the evening.
The event is the third in a series of Watersheds Forums which act as a venue to educate and energize the base of individuals, organizations and agencies working to improve aquatic health within the City of Seattle. This is part of a strategy (called Restore Our Waters) that was initiated in 2004 to take actions and promote partnerships that protect and improve Seattle's creeks, lakes, the Duwamish River and Puget Sound.
Key focus areas are slowing the flow of runoff through infiltration, reducing pollution, and restoring creek riparian areas and forests through planting. This is a key part of Seattle's effort to be a more sustainable community.
PROGRAM OVERVIEW:
5:30 p.m. — Refreshments and networking
6:00 p.m. — Program begins
Meet Gerry O'Keefe, Puget Sound Partnership's Executive Director
Learn more about Seattle's developing Urban Watershed Strategy
6:30 p.m. — Panel: Building Partnerships for Neighborhood Scale Projects
7:30 p.m. — Panel: Managing Rainwater at Home and in the Community
 WHERE:
Seattle REI – Conference Room
222 Yale Ave N Seattle, WA 98109
(206) 223-1944
Parking is available in the Garage for $2
Map is online http://www.rei.com/map/store/11
 Please RSVP to restoreourwaters@seattle.gov
 For questions contact: Susan Harper susan.harper@seattle.gov (206) 386-9139
 Learn more about Seattle Public Utilities, at: http://www.seattle.gov/util.
 Follow SPU on Twitter: www.twitter.com/SeattleSPU.
 In addition to providing a reliable water supply to more than 1.3 million customers in the Seattle metropolitan area, SPU provides essential sewer, drainage, solid waste and engineering services that safeguard public health, maintain the City's infrastructure and protect, conserve and enhance the region's environmental resources.