Join Seattle City Councilmember Tom Rasmussen in North Seattle
 Seattle – Councilmember Tom Rasmussen, Chair of the Transportation Committee, will spend time in the Broadview neighborhood of Seattle this Saturday listening to residents.
 "I'm looking forward to visiting all areas of our City to speak with residents about their concerns and help answer their questions," said Councilmember Tom Rasmussen. "I'd like to hear people's thoughts regarding transportation issues, as well as other topics relevant to Seattleites."
 Join Councilmember Rasmussen:
 Saturday, February 19, 1 – 2:30 p.m.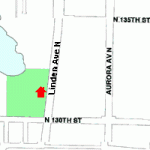 Bitterlake Community Center's Art Room, 13035 Linden Ave N, Seattle 98133
 This informal conversation is one in a series of opportunities offered in response to the outpouring of Seattleites who attended similar gatherings last fall. All topics are on the table.