BUMPS & BABIES FAIR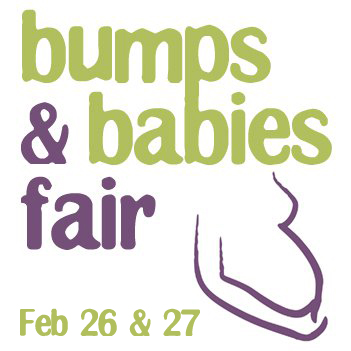 Sign up to consign and mark your calendars to shop!! 
Saturday, Feb 26, 2011 … 6:00 pm – 8:00 pm (pre-sale, ticketed event)
Sunday, Feb 27, 2011 … 10:00 am – 5:00 pm (public sale, with many items discounted 50% from 3:30-5:00) 
The Bumps and Babies Fair is Seattle's best boutique and consignment sale where you can find everything your heart desires for your inside or outside baby! 
13040 Greenwood Avenue N, Seattle-( BLCC annex is at the Broadview-Thomson School on Greenwood)
Boutique Sellers: 
The Chic Bambino, J. Shelton Photography, Twirl Cafe, Tiny Toppers, Tiptoeing Tutus,  Pinwheel Papers  and more! 
New and gently used consignment items from more than 30 families will include: 
Baby & toddler clothing and accessories, Children's Books, Toys, DVDs, Baby gear & equipment,  Maternity clothing,  Pregnancy & parenting books, and much, much more! 
At the end of the sale we will make generous donations on behalf of our consignors to local organizations that support families in need.  Every item marked for donation will go to either Wellspring Family Services (www.family-services.org) or Treehouse (www.treehouseforkids.org). Visit http://www.bumpsandbabiesfair.com for more details and information!
And join us on Facebook at http://www.facebook.com/BumpsAndBabiesFair