2010 Festival of Fruit at Carkeek Park
Pipers Orchard Festival of Fruit
It was a sunny day and a great turn-out at the Pipers Orchard Festival of Fruit.  Here are some pictures from that fun event.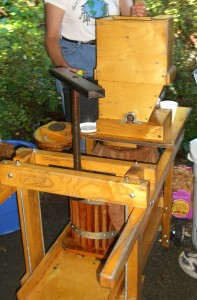 That apple press really works and the cider was so fresh and delicious.
Those pies looked yummy I wish I was a judge there.
                                            Great occasion to taste varieties of apples.
I'll be back next year.