Man's body found along beach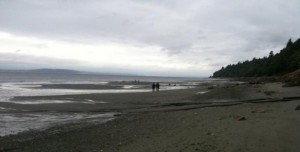 Submitted by KOMO Staff on Monday, September 6th, 10:19am
Seattle police are investigating the death of a man whose body was found on the beach about one mile north of Carkeek Park on Monday.
Police spokeswoman Renee Witt said a woman walking on the beach discovered the body just before 9 a.m.
The dead man appears to be in his 40s, Witt said, but he has not been identified and it is not clear how he died.
The man was wearing a hospital gown, but "at this point we don't know how the body got there," Witt said.
Detectives are collecting evidence in the area.